Yoga at the Cove Beach
Daily Until Labor Day (9/4/17), 8-9 am
$15 Drop-in
Please bring a big beach towel for practice. (If it rains, class is in the studio.)
Meet at the Sunset Pavillion (across from the Cove Restaurant)
Sun Salutations + Libations
Saturday, August 26 & September 23, 11 am – 1 pm
$25 Drop-in
Join Kendra Hanscomb for an hour long All Levels class. Includes one cocktail. Please bring your own mat. Sign up in advance as space is limited!
Children's Yoga Certification – Level 1 with Tiffany Soska
September 15th-17th; Friday 6pm-9pm, Saturday 9am-7pm, Sunday 9am-5pm
This course is intended for those that wish to make a difference in the lives of children.
Share your passion with the ones that create the future!

Past participants have included Parents, Teachers, Healers, Therapists, Yoga Instructors and People who want to make a positive impact!
This comprehensive workshop will empower you to teach children 18 months to 18 years the art of Yoga!
Provide Suitable activities and games for all ages
Conduct a family yoga class
Adapt curriculum to studio and school
Find you inner child again
Prior yoga experience is not necessary, but helpful.
We are a Continuing Education Provider for Yoga Alliance.
Investment: $545
Shiva Shakti – The Eternal Dance: One Day Yoga Retreat

with Nikki Robinson & Mark Nelson
Saturday August 26, 2017
9:00-12:30pm Fiery Shakti, $65
12:30-4:30pm Outside Break Time (massages also available)
4:30-6:30pm Cooling Shiva, $60
Yoga is a balance of opposites. It's an expression — in our bodies — of harmonious energy. When we tap into that play, we feel it as a flow, a dance, where seemingly effortless action comes from someplace deep within.
The legendary characters of Shiva and Shakti are described as two parts of a whole. Male energy and female energy, hot and cool, vibrating or calm and steady. They represent balance in all things — always together. The eternal play of opposites.
This day-long mini retreat is all about exploring that play. We'll start the day by unpacking the concepts that make yoga more than just movement: its philosophy, its energetic focus. Then we'll flow through a fiery, extended vinyasa practice that will bring your whole body to life and rekindle your inner fire.
Mid-day, we'll brake for some well-deserved down time to enjoy the last days of summer on the beach, taking in the sea, sun and sand.
Then, in the afternoon, we'll reconvene for some traditional tales, interactive work with the whole group, and a cooling evening practice to end the day.
During this mini retreat you will:
Gain a deeper understanding of the lessons of yoga
Experience the physical harmony they create in your body
Take in the beautiful seaside of historic Cape May
Better understand your own natural energies
Melt into a relaxing evening practice.
 Zen Chill Pill
Thursday, September 21, 6-7:30 pm
$35 Drop-in
Join Judy Heany to experience the ULTIMATE in relaxation!
Time to unwind, tune in, and let go!
After a gentle warm-up, dive into long-held YOGA poses to deeply release tension while experienced hands assist your healing with TARGETED MASSAGE.
Specific ESSENTIAL OILS infuse the air at precise moments of practice to ensure total release of stuck energy and open you to your fullest potential.
Limited to 6.
200 Hour Yoga Teacher Training with Judy Heany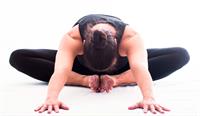 Become a skilled, confident teacher.
Deepen your personal practice.
Share your passion for yoga.Training includes:
50+ Asanas (poses)
Pranayama Techniques (breath)
Sequencing for Your Best Class
Cutting Edge Knowledge of Anatomy for Safety & Effectiveness
History, Philosophy, & Mythology of Yoga
Modifications, Contraindications, & Adjustments
How to Make Your Passion Your Profession
7 Weekends
Saturdays & Sundays 10 am – 3 pm
9/16 & 9/17, 10/14 & 10/15, 11/11 & 11/12, 12/9 & 12/10, 1/6 & 1/7, 2/10 & 2/11, 3/10 & 3/11
Yoga classes at Balance are included for a year.
Additional hours towards the training are accumulated via homework, studio practice, assisting, observing and teaching at the studio.
Please call 609-884-3001 for an application.
$500 Deposit Reserves Your Spot
+$1500 Paid in Full by 9/1/17
or +$2100 in 3 payments, balance due by 10/1/17
or +$2500 in 6 payments, balance due by 12/1/17
CALL 609-884-3001 FOR MORE INFO
Fall Renewal Weekend with Sadie Nardini
Get ready to cleanse, connect, get inspired and toast to your Fall!
Join Sadie Nardini, founder of Core Strength Vinyasa Yoga and world-traveling anatomy expert, for a creative, fun, empowering weekend that's perfect for all levels. And after class…the wine!
Weekend Wine-Down
Friday September 22, 2017, 6-8 pm
Join Sadie for an empowering hour of Core Strength Vinyasa Yoga followed by delicious wine tasting.
$40
Core Transformer: Anatomy, Empowerment, & Flow
Saturday September 23, 2017, 10 am – 12 pm
Anatomy, Empowerment and Flow session for any level yoga student or teacher. A fun, creative flow to help you get twice the benefits out of every yoga pose you do….forever! Sadie is going to blow your mind with her 7-Step Method to erase the common misalignments and mistakes that many students make unconsciously, and many teachers teach! Get to this session, and your yoga practice will support–not sabotage you for a lifetime.
$65
Opening to Your Truth
Saturday September 23, 2017, 1-3 pm
"Yoga is you living fiercely and without regret." Opening to Your Truth is about listening to your inner voice and being authentic in your speech, thoughts, and actions. Join Sadie for this inspiring session of mantra, guided meditation, slow flow/restorative yoga practice.
$65
Dinner with Sadie at the Washington Inn
Saturday September 23, 2017, 5 pm
Join Sadie for a delicious three course meal at the best restaurants on the island in their cozy private cellar room. Dinner includes 2 glasses of wine, tip and tax and the company of our CSV-loving yoga tribe.
$70 pp
Paranormal Ghost Tour of the Physick Estate
Saturday September 23, 2017, 10 pm
Explore the Physick Estate after-hours on this private tour of paranormal activity and history of one of the oldest haunted homes on the island. Hear stories of unexplained occurrences inside the 1879 Physick Estate, experienced by the very guides who know the house intimately. Hear EVP recordings gathered by paranormal investigators and see photos of possible paranormal activity in the house.
$25 pp
REGISTER HERE
CSV Yoga Rockstar Teacher Training Immersion Cape May Module I
Yoga teachers! Take your practice, teaching and knowledge to the NEXT LEVEL with this CORE STRENGTH VINYASA ROCKSTAR 300HR TRAINING. Join Alyson Wish (CAN), Anya Hawkes (UK), and Judy Heany (US), Sadie Nardini's hand-picked Master Trainers for an incredible CSV Yoga Teacher Training in Cape May! You will gain so much knowledge and inspiration from their diverse experience and authentic offerings.
An epic opportunity for you to experience this revolutionary style and boost your career to new levels. This is truly a "teachers" teacher training. Learn principles behind Sadie's signature style, apply cutting edge anatomy, move biomechanically not traditionally, and use deep core anatomy of the myofsacial muscle meridians as a primary tool for effective function and flow within vinyasa-based practices in this transitional yoga style.
125HR CORE STRENGTH VINYASA YOGA IMMERSION
Anya and Alyson developed this 125hr training alongside Sadie in a way that allows you to integrate CSV principles naturally into your teaching style over the course of the two 6-day Modules.
Each Module offers a unique physical and philosophical focus to advance you and your teaching to the next level. At the end of any of these trainings you will be confident to guide your students through kick-asana Core Strength Vinyasa flow classes and workshops!
CSV translates yoga philosophy into real world language to find your authentic teaching voice and Rock Your Life to the Core. And it's FUN! Students love it. Become part of a growing, global, group of yoga teachers in this evolving style.
Our training reveals so much more profound information. Students claim that CSV Yoga transforms their relationship to yoga forever. Once you have the knowledge, there is no turning back!
==================================
TRAINING DATES
MODULE I: CORE TRANSFORMER
DATES: October 17 – 22, 2017
The 4 Fundamental Cues
The Art of CSV Yoga
Revolutionize Your Sun Salutations
Biomechanics Based Standing Poses
Signature CSV Poses & Transitions
Deep Core Anatomy
Traditional vs. Cutting Edge Holistic Anatomy
Myofascial Muscle Meridians: Deep Front Line, Superficial Back Line Superficial Front Line
The Mighty Psoas
The 7 Core Cues
The 7 Core Cues as Metaphor
Inner Inquiry: 7 CCs – Introspection Map
Patanjali's Steps to Enlightenment
Golden Flame Breath
Your Teaching Essence
MODULE II: AUTHENTICITY OF MOVEMENT
DATES: April 24 – 29, 2018
Better Backbends: Heart Openers From the Core
Anatomy & Aspects of the Core
Anatomy of the Spine
Myofascial Muscle Meridians: Superficial Back Line, Superficial Front Line
Core Qualities: Contraction & Expansion
Stretch Reflex for Sweeter Stretches
Fabulous Forward Folds
Adapting Asana
Anatomy of the Shoulders
Myofascial Muscle Meridian: Arm Lines & Spiral Lines
More Stable Binds
Courageous Arm Balances
Empowering Inversions for Every Body
Holistic & Energetic Assists
Pranayama & Breath Exploration
==================================
TRAINING COSTS
125HR CSV YOGA ROCKSTAR IMMERSION MODULES
One 6-DAY MODULE
Regular Rate: $975
EARLY BIRD!
Save $200 & Pay 2 months in advance = $775
2-PACK RATE
Save $600 & Pay 2 months in advance for Modules I & II = $1350
***All Payments in USD
TAKE MODULE I
Gain 62.50hrs of training or Continuing Education Credits with Yoga Alliance U.S.
TAKE BOTH MODULES I & II
Earn a 125hr certificate in CSV Yoga style.
MODULE III –14-Day Intensive
Become a 300hr CSV Yoga Teacher. This 175hr add-on is offered bi-annually.
==================================
INFO: www.corestrengthvinyasayoga.com
CONTACT: info.csvyoga@gmail.com
==================================
PAYMENTS
PayPal pilatesjudy@gmail.com
***Please select "pay family or friends" when making payment to avoid unnecessary charges for all parties.
==================================
ACCOMODATIONS
Your best bet is airbnb.com Look for nearby towns of North Cape May, Townbank, and Cape May Beach for inexpensive accommodations along the Bay.
The local hotline for availability at BNBs is 609-884-0080.
==================================
MEET THE TEACHERS
If you'd like to schedule a skype call with one of us to discuss the training in more detail, then get in touch! 🙂
Namaste!
==================================
Core Strength Vinyasa Yoga is a perspective on yoga.
CSV Yoga empowers.
Stand in your truth,
and shine.
CSV Yoga creates space.
Light up your potential
from the inside out.
CSV Yoga transforms.
Move the way
you were born to move.
Get a new perspective.
Start a revolution.
Core Strength.
Join the NEXT WAVE of YOGA
==================================
Save
Save
Save
Save
Save
Save
Save
Save